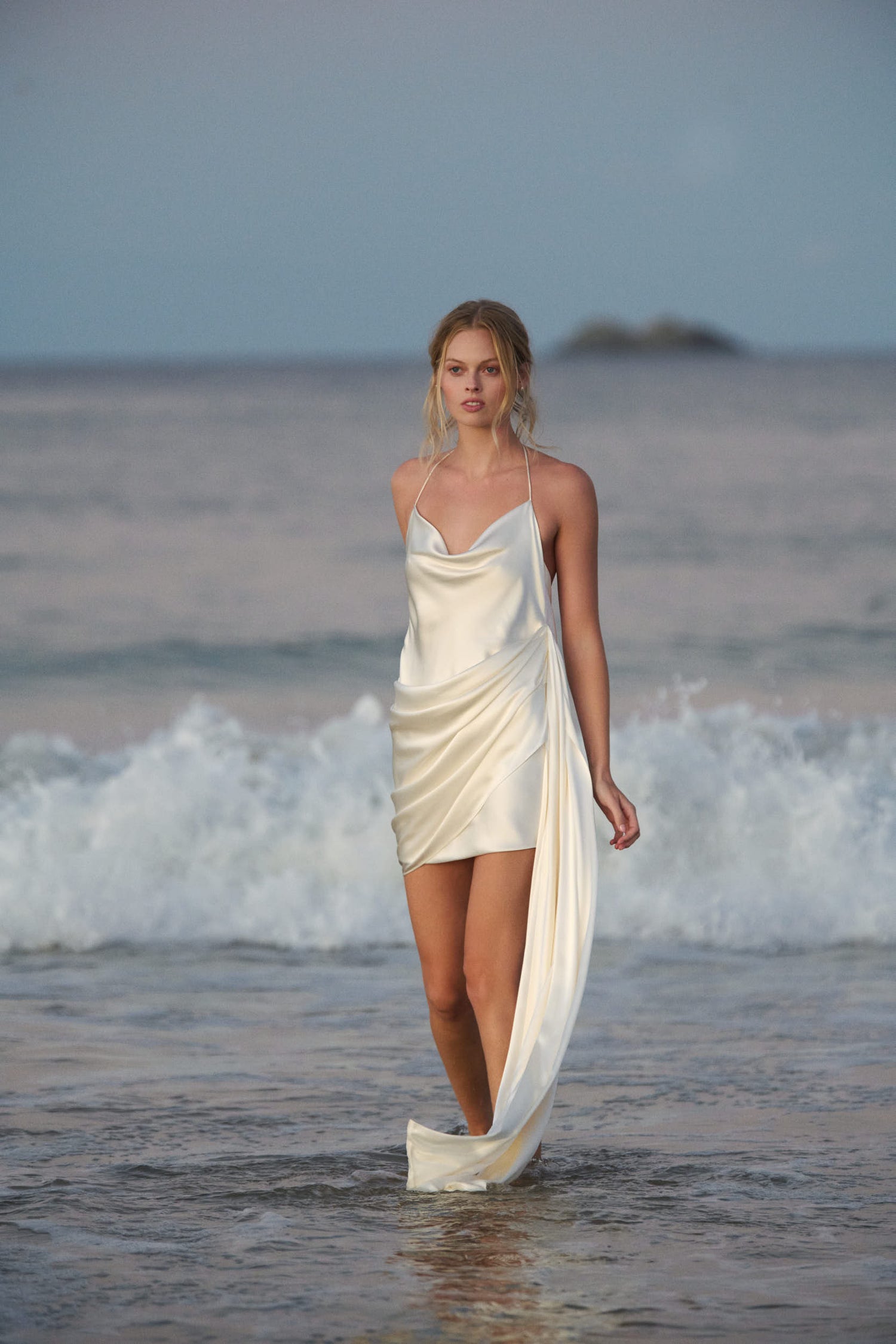 KATE WILLA
Kate Willa was established in 2019, in Byron Bay the most easterly point of Australia. The brand emerged as Kate began creating wedding gowns for close friends as a side project. 
Kate's career in design began with her completion of a Bachelor of Design at RMIT Melbourne in 2010. Discovering her passion for working with luxurious fabrics to harmonise tailored and structured pattern making techniques with the soft art of draping to create keep sake items that slow down the ideas of fashion. 
Inspired by contemporary, minimalist shapes and with 13 years of design and pattern making experience through out Melbourne and Byron Bay, pushing the bridal custom design envelope exclusively through the medium of personal in house creation, is the heart of Kate Willa. Enchanted by timeless silhouettes consisting of rich, elevated fabrications and fixtures, each piece is created to be a treasured keepsake. With our small team all under one roof, our craftsmanship is perfected at every step of the process, as we bring contemporary visions of romanticism to each piece, enriching the highest quality silks and fabrics with hand-beading, delicate box pleated tulle and intricate lace.